Love is in the Air 22 novembre 2021 Anticipazioni: Aydan dice "sì" a Kemal!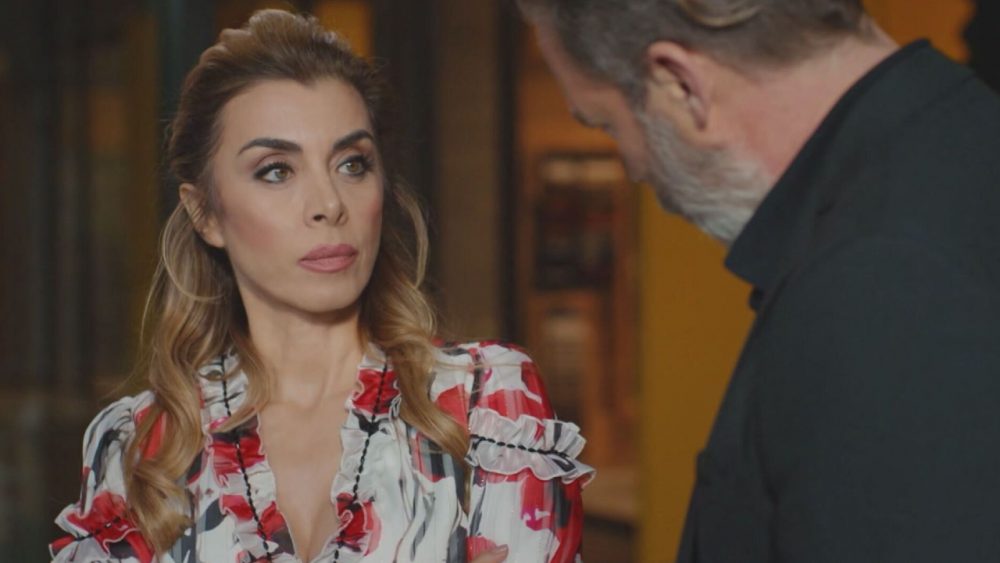 Mentre la madre del Bolat esce ancora una volta con il suo primo amore, l'architetto onora il patto con la Yildiz!
---
Nell'episodio di Love is in the Air di lunedì 22 novembre 2021, Aydan accetta l'invito di Kemal, e nel frattempo Serkan dedica una romantica serenata ad Eda! Ma scopriamo insieme che cosa rivelano nel dettaglio le anticipazioni della puntata che andrà in onda domani alle 16:55 su Canale 5.
Kemal corteggia Aydan, nelle Anticipazioni dell'episodio del 22 novembre
Aydan, sebbene non voglia ammetterlo, è palesemente lusingata dalle attenzione che le rivolge Kemal. Quest'ultimo è il suo primo amore, nonché la sua prima delusione amorosa. Kemal, infatti, la lasciò, spezzandole il cuore. Ora, l'uomo è pentito, ed è pronto a rimediare agli errori del passato: stavolta non farà soffrire l'unica donna di cui sia mai stato innamorato!
Anticipazioni Love is in the Air: Aydan accetta l'invito di Kemal!
Aydan non sa se credergli o meno, fatto sta che lei è presa tanto quanto lui. Kemal, avendo capito che, se continuerà a corteggiarla discretamente, alla fine riuscirà nell'impresa di farla sua, ha deciso d'invitarla per l'ennesima volta. La madre di Serkan, la quale non si fida fino in fondo, e alla quale piace farsi desiderare, si prende del tempo… però poi accetta!
Serkan è giù di morale, nelle Anticipazioni della puntata del 22 novembre
Eda e Serkan sono ad un party. Con loro c'è l'intero team della Art Life. L'architetto, preoccupato per le sue condizioni di salute, non riesce a distrarsi, nonostante l'atmosfera gioia. La paesaggista non può fare a meno di notare che il Bolat non sia in vena di festeggiamenti, ma non si dà per vinta: è intenzionata a risollevare il morale del fidanzato.
Anticipazioni Love is in the Air: Serkan dedica una serenata ad Eda!
La Yildiz, al solito, si dimostra una persona determinata, soprattutto quando si tratta di convincere Serkan a fare qualcosa. Infatti, la nipote di Ayfer chiede all'imprenditore di mantenere fede alla parola data. Il Bolat, allora, si ritrova a dedicarle una romantica serenata. Eda è al settimo cielo, e persino all'amato sembra essere tornato il sorriso.
Love is in the Air, la soap opera turca, va in onda dal lunedì al sabato alle 16:55 su Canale 5.
---
---
---