St. Vincent: il film stasera 31 maggio su La5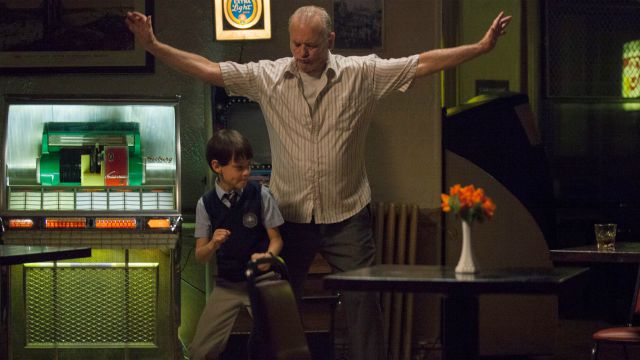 In onda stasera su La5 alle 21:10 St. Vincent, la commedia di Theodore Melfi col mattatore Bill Murray. Siamo sicuri…
---
In onda stasera su La5 alle 21:10 St. Vincent, la commedia di Theodore Melfi col mattatore Bill Murray. Siamo sicuri che in molti, potendo scegliere, vorrebbero aver avuto un babysitter come lui!
In quest'opera prima del 2014, l'attore protagonista di Ghostbusters e di tanti dei nostri film più amati, si trova a occuparsi controvoglia e a pagamento di Oliver, un ragazzino adottato, la cui madre lavora a tempo pieno e non vuole che il suo ex ne ottenga l'affidamento esclusivo. Costretto a fare di necessità virtù, il burbero Vincent, rude e debosciato veterano di guerra, che vive una vita senza regole, frequenta una prostituta russa incinta, beve e ha altre cattive abitudini, dall'incontro col dodicenne Oliver imparerà qualcosa di molto importante oltre a diventarne l'improbabile eroe.
Accanto a Bill Murray, che domina questa delicata e divertente commedia con venature malinconiche, ambientata nei quartieri meno visti e alla moda di New York, c'è un gruppo di attori noti e notevoli: Naomi Watts nel ruolo della fidanzata di Vincent e Melissa McCarthy in quello della mamma di Oliver, oltre a Chris O'Dowd e Terrence Howard.
Tra i momenti imperdibili del film le scene in cui Bill Murray canta Shelter From The Storm di Bob Dylan e balla scatenato sulle note di Somebody To Love dei Jefferson Airplane.
---
---
---