Sophia Lillis da Beverly in It a giovane detective in Nancy Drew and The Hidden Staircase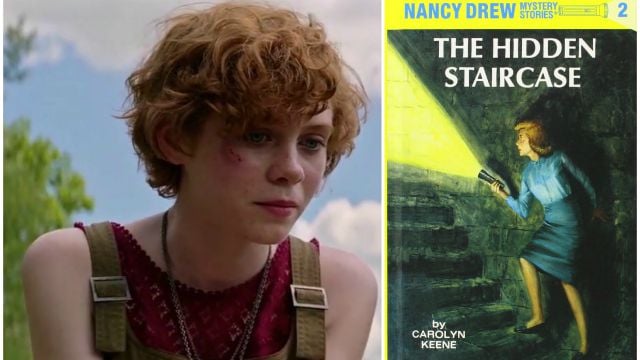 Dopo aver rubato la scena in It, dove era la giovane Beverly, l'attrice sedicenne americana Sophia Lillis avrà il ruolo…
---
Dopo aver rubato la scena in It, dove era la giovane Beverly, l'attrice sedicenne americana Sophia Lillis avrà il ruolo della giovane detective dilettante Nancy Drew, protagonista dal 1930 a oggi di una popolarissima serie di gialli per adolescenti. In Italia le sue avventure erano pubblicate nella collana Il Giallo per Ragazzi Mondadori, assieme al suo corrispettivo per ragazzi, gli Hardy Boys.
Già portato sugli schermi televisivi nel 1995 e al cinema nel 2007 interpretato al cinema da Emma Roberts, il personaggio tornerà sul grande schermo col volto di Sophia Lillis nel film Warner, Nancy Drew and The Hidden Staircase, dal romanzo omonimo del 1971, intitolato da noi "Nancy Drew e il passaggio nascosto".
Tra i produttori del film c'è anche l'attrice e conduttrice Ellen De Generes.
---
---
---