Harrison Ford a sorpresa nelle interviste di Solo A Star Wars Story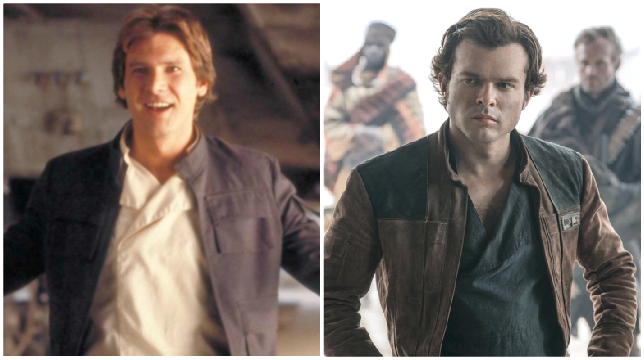 Molti fan si saranno chiesti: ma come avrà preso Harrison Ford l'idea di essere sostituito da Alden Ehrenreich in Solo:…
---
Molti fan si saranno chiesti: ma come avrà preso Harrison Ford l'idea di essere sostituito da Alden Ehrenreich in Solo: A Star Wars Story? Alden interpreta infatti un giovane Han Solo nello spin-off in uscita il 23 maggio. In attesa di sapere domani cosa ne pensi la critica a Cannes, dove il film è fuori concorso, vi raccontiamo un fuori programma. In uno dei set per le interviste legate al film di Ron Howard, il povero Alden è stato interrotto a sorpresa da… Harrison Ford in persona.
The only thing better than one Han Solo is two. ❤️ Harrison Ford dropped by @CameronMathison's interview and surprised #SoloAStarWarsStory star Alden Ehrenreich! The full interview will be on https://t.co/issuFApt4j tomorrow. 🙌 pic.twitter.com/5hy4GoZrhg

— Entertainment Tonight (@etnow) May 12, 2018
Alden era impegnato a raccontare la solita storia: Harrison gli avrebbe consigliato di fingere di avere ricevuto da lui preziosi consigli sull'interpretazione. Ecco che però sul set dell'intervista irrompe Ford in persona: "Alzati dalla mia sedia! Esci dalla mia vita!" Harrison è minaccioso, tanto che sente poi la necessità di abbracciare Ehrenreich per confermare lo scherzone. Aggiunge: "Ero da queste parti…" E' una sincera improvvisata di Ford oppure è stata la Disney / Lucasfilm a chiedere all'anziana star il favore promozionale?
---
---
---